Karin Lexén of the Water and Climate Coalition Secretariat was invited to speak at a press briefing organized by the Global Water Partnership on June 13, at the UNFCCC climate change conference in Bonn.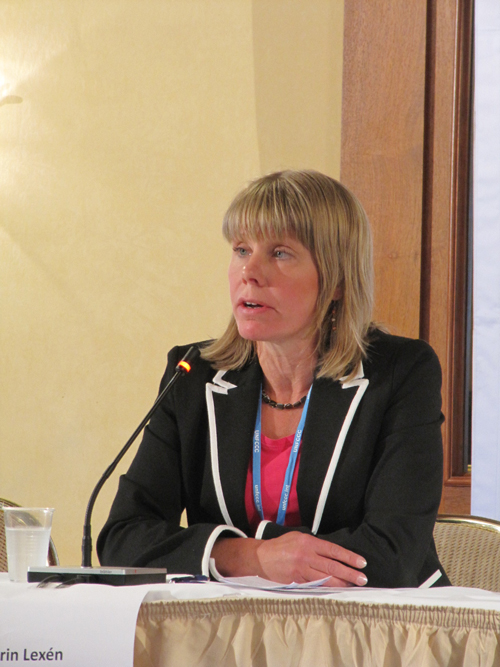 Karin Lexén presented the ongoing work of the Water and Climate Coalition to make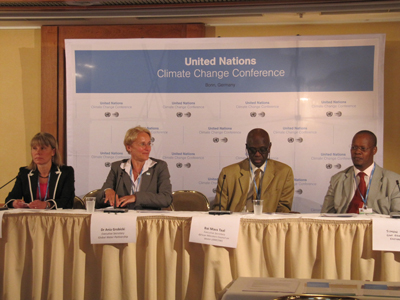 water issues part of the discussions under the UNFCCC. At the time of the press conference, discussions were ongoing as to whether water should be adopted as an agenda item under the SBSTA, the body which provides the UNFCCC with scientific and technological advice. Karin Lexén expressed the Coalition's support for this agenda item and stressed the need for a hub within the UNFCCC from which water issues can be mainstreamed into both the mitigation and adaptation discussions. She also called upon the SBSTA to request for a workshop on water to be organized during the COP17 in Durban in December.
Other speakers at the press conference were:
Dr. Ania Grobicki, Executive Secretary, Global Water Partnership
Mr. Bai Mass Taal, Executive Secretary, African Ministers Council on Water (AMCOW) and former Minister of Water, The Gambia
Mr Simon Thuo, Eastern Africa Coordinator, Global Water Partnership