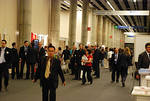 The GPPN set up a temporary radio studio at the climate change negotiations in Barcelona, and produced a number of podcasts on water and climate issues
How does lobbying work at a UN meeting?  This 20 minute piece recorded live at the Barcelona Climate Change talks follows individuals from various NGOs as they lobby for amendments regarding water issues to the UNFCCC adaptation text.
Water roundtable debates
Can you really put a price on the natural world?  Do ecosystems have a tipping point beyond which they cannot recover?  Can international policy protect ecosystems from reaching such tipping points?  We sit down with Erick Fernandes (World Bank); Kemi Seesink (Wetlands International); Heather Allen (NRDC) and John Isom (Tibetan Justice Centre) to hear their responses.




Is climate change really a feminist issue?  Will changes to water availability exacebate gender inequality?  And if so, what steps should the international community be taking?  In today's roundtable discussion we are joined by Petra Kjell (Progressio); Lucrecia Pisquiy (Aqua del Peublo, Guatamala) and Angelina Ama Mensah (Environmental Protection Agency, Ghana) to find out why access to water is so critical to gender equality.


Whose responsibility is it to protect land from being exploited and abused? The government? Those communities whose livelihoods depend on it?  The international community?  Birgitte Markussen (Danish Ministry of Foreign Affairs); Professor Oweyegha Afunaduula  (National Association of Professional Environmentalists, Uganda) and Sergio Zelaya (UNCCD) tackle the big issues and the big questions regarding the relationship between humans and the land.



Will an increase in extreme weather events and changes in water availabilty undermine all progress towards achieving the MDG's?  And if so, what is being done about it? In today's roundtable we are joined in the studio by Karin Lexen (SIWI); Joakim Harlin (UNDP) and Brie O'Keefe (Progressio) to find out why climate change is having a devastating impact on peoples livelihoods.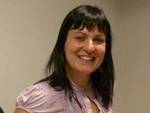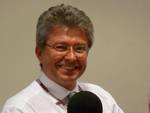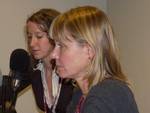 Pioneers of the Planet
In this series of interviews we sit down with some of the people around the world who have dedicated their lives to campaigning for better water and sanitation for their communities...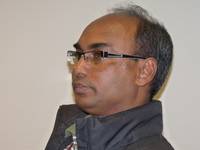 Joseph Halder works for the Bangladesh NGO Forum. What is life like on the frontline of climate change? What do the terms 'adaptation' and 'mitigation' mean to those experiencing droughts and extreme weather patterns? What would representatives from those communities like to say to the negotiators of the UNFCCC talks? Joseph gives us a unique insight. Listen here.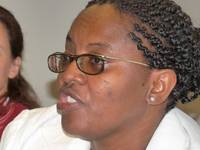 Angelina Ama Mensah; Angelina never intended to be an environmental crusader but now, looking back at the twenty years she has spent working in enviornmental protection in Ghana, she would describe it as a vocation. She tells us about the challenges, the triumphs and some of her fears as climate change adds a new threat to the future of ecosystems and livelihoods in her country. Just click here to listen in.

Water Day
A day of dialogue, discussions and presentations on water for Climate Change adaptation and mitigation. Recorded in Barcelona on the 3rd November 2009.
Side Events